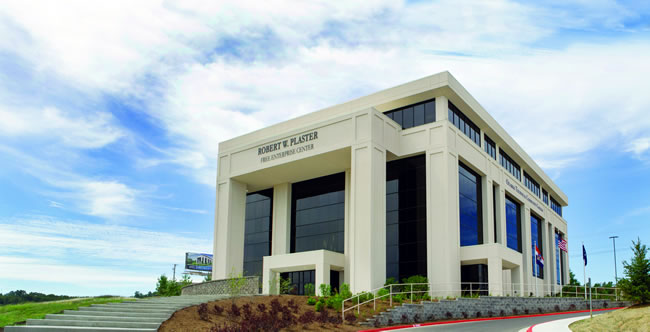 OTC's home in the Taney and Stone County area opened its doors and began serving the community in August 2013.  Located at 10698 Historic Highway 165 in Hollister, the four-story Robert W. Plaster Free Enterprise Center features both general education classrooms and state-of-the-art computer, science and nursing labs. Other amenities available to students include a Student Services office, cashier services, testing services, tutoring center and a student commons/study areas.
The OTC Table Rock Campus offers a variety of general, technical, non-credit and adult education and literacy courses as well as the following complete degree programs:
Associate of Science Degree (A.S.)
Citizens in the Hollister School District voted to join the OTC district in April of 2010. Among other community benefits, joining the OTC district allowed Hollister residents to pay the in-district tuition at the college. In April 2015, voters in the Branson School District chose to join the OTC district, extending the in-district tuition benefits to residents in the Branson area as well.